Using the Sophos Self Service Portal - Email Allow/Block List
Introduction
The Sophos Spam Filter system allows you to manage your email filter on the fly during the day on a message by message basis and in detail for your personal account via the self-service portal.  Your personal email allow/blocklist manager is a convenient way to manage your preference and changes made to your personal list will override global settings made at the organizational level. 
Managing your Allow/Block List on the Fly
Emails sent from outside your organization may include a banner with the option to allow or block the sender. Clicking on either option will automatically perform the action and open a web page with an option to access the portal. Sample banners will look like the following. 

Clicking Block sender will move all future messages from that sender to the block list and the message will not be in either your junk mail nor your inbox they will be blocked out in the cloud before they get to you. To undo a block you would use the portal   to manage your entire block list. Instructions for setting up the portal are in the next section of this article.
Clicking Allow Sender will ensure that future emails from that sender will arrive in your inbox and not your junk email folder. After clicking allow the future banners for that sender will appear as follows.

Accessing the Portal and Setting up your login
You can access the portal at   if your account is already set up it will work with either your O365 email password or your Passly Single single on. It is perfectly safe to try this login even if you are unsure if you have an account.
If your password doesn't work, request an account invitation.
If neither password works please email support@technosis.biz and a technician will send you an invitation email to set up your personal password. If you receive an invite will look like the following sample. When you receive the email, select "Set up my password"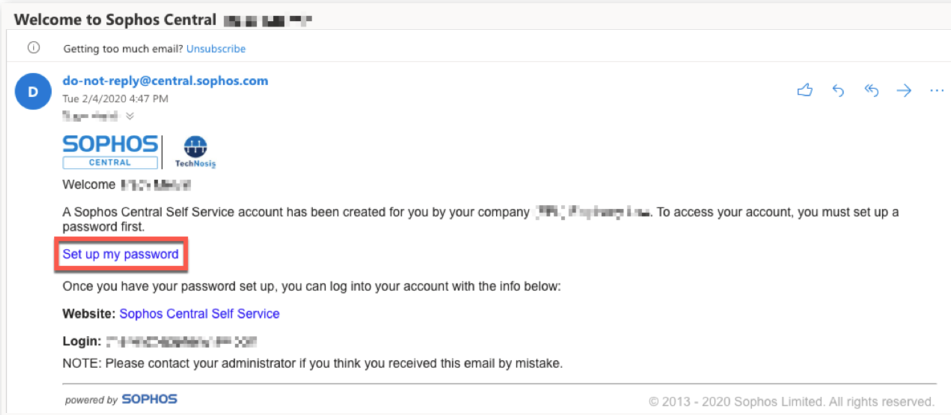 This link will take you to a sign-in page to set your password and log in.
Once logged in, you will be able to Manage your Allow/Block list as well as any messages currently marked as Quarantined.
In the future, you will log in at: 
Now would be a good time to click that link and save it in your favorites.
Main Menu after login
After you login, you will see the following main email screen.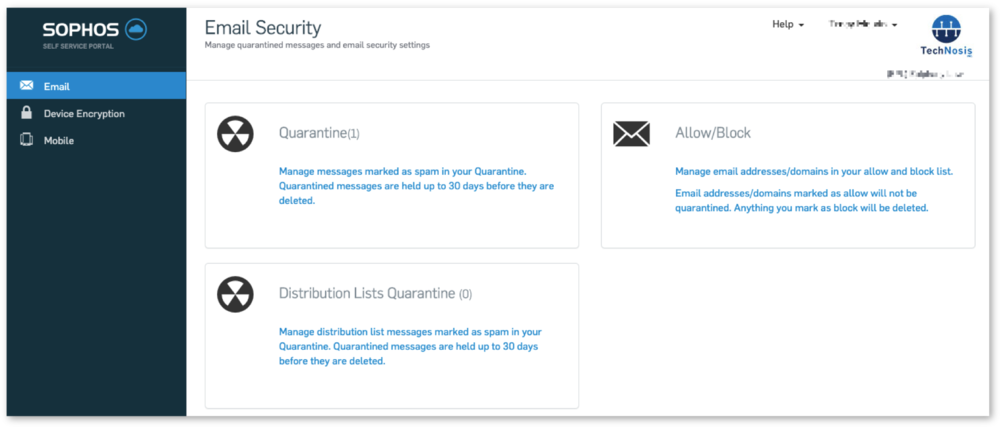 Allow/Block List Submenu
The "Allow/Block" list will allow you to delete any accidental entries, as well as manually create new ones.
Adding a block to the list
To manually add an address, click "Add allow" or "Add block," enter the email address, and be sure to check "Override Duplication".
Entering Joe@pizza.com will block Joe,
Entering pizza.com will block everyone at pizza.com
((Who blocks pizza? be careful with your choices, ask support@technosis.biz to help when in doubt))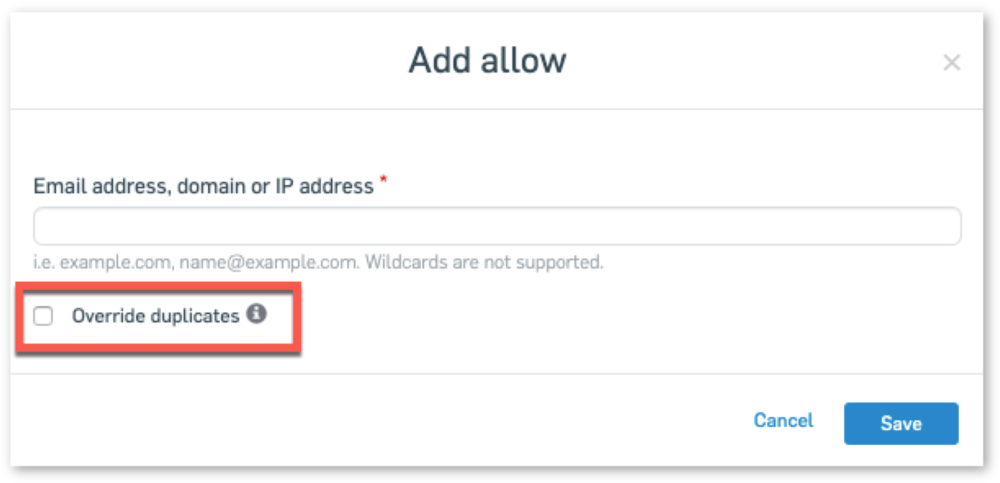 Special and Stubborn Marketing Messages.
Sometime you will block an email multiple times and still continue to receive them. This situation happens when Marketing Firms use special tracking and targeting source addresses when you encounter that situation you can still get them blocked.  To do this save the message in question in your inbox or as an MSG file and report the problem using the Email problem form via https://support.technosis.biz one of our Technical teams will review the message in question and block the sending organization for you if appropriate.
Quarantine
The Quarantine function is not used in the typical TechNosis setup (except during the first 30 days). By default, your quarantine message will be sent to your Junk Mail folder so that you can manage them there on the fly from any device. If your organization has special needs or would prefer that quarantine "Suspect" email never make it to the Junk folder you may request that the quarantine feature be turned on.
---
---