How to Setup AutoPay for Payments to TechNosis with Discount
There are 2 ways you can sign up for the AutoPay:

Bill and Pay Portal Method
Log into Bill & Pay with your user id  that you created when you signed up.  (If you have forgotten you pw, you can use the "forgot password" link or call/email our support line and have someone reset it for you.)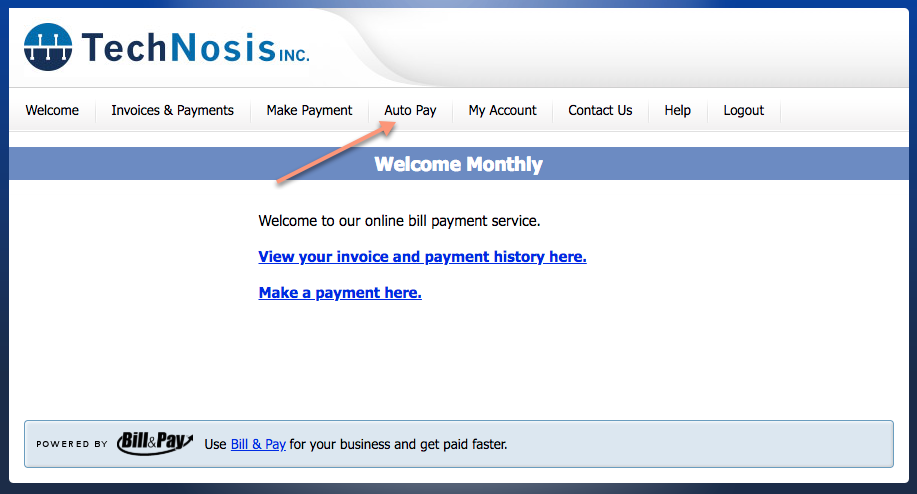 Select Auto Pay from the menu bar.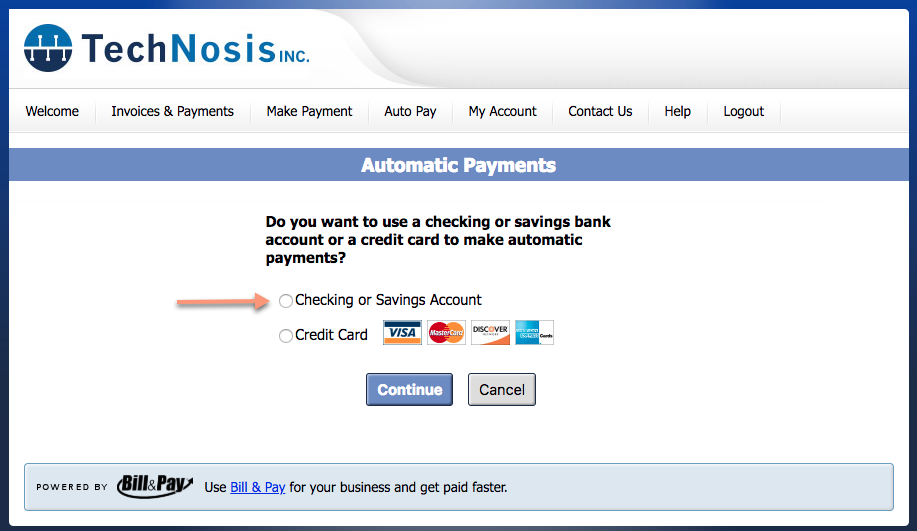 Check the radio button for Checking or Savings Account, then click continue.  Please note: 3% discounts are only provided to customers who are paying via Checking or Savings Account. 

We cannot offer the discount to credit card payments.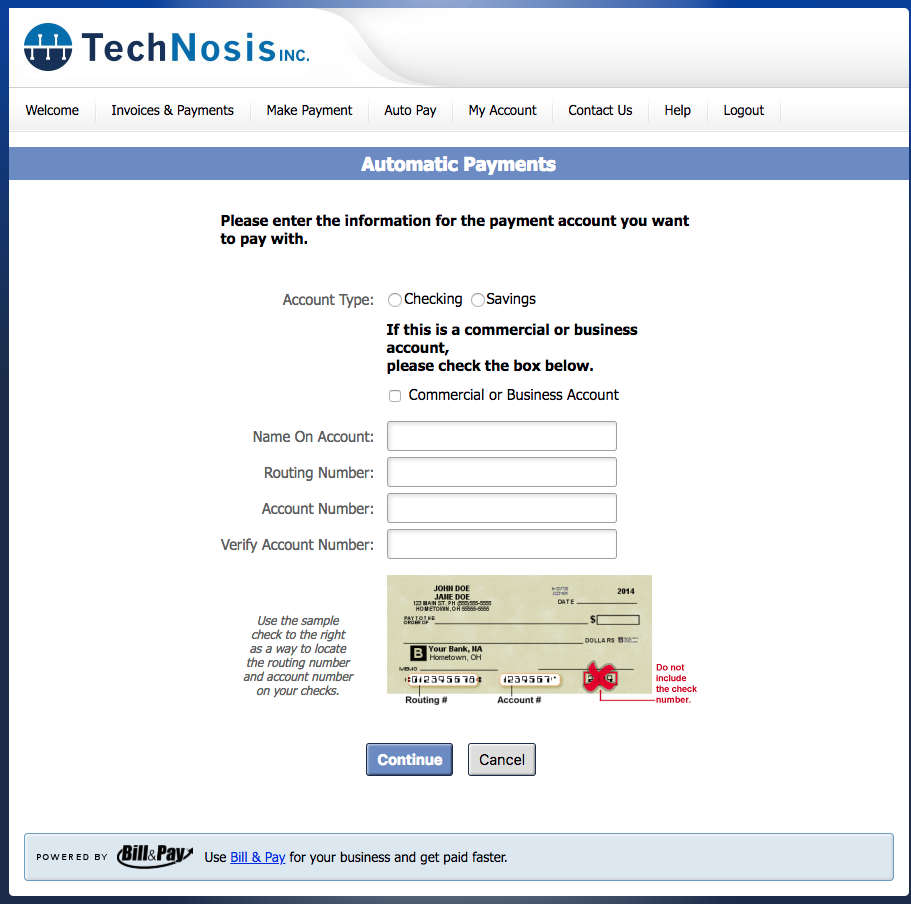 Fill in the appropriate account information.  Please verify the information from a current check as shown in the image.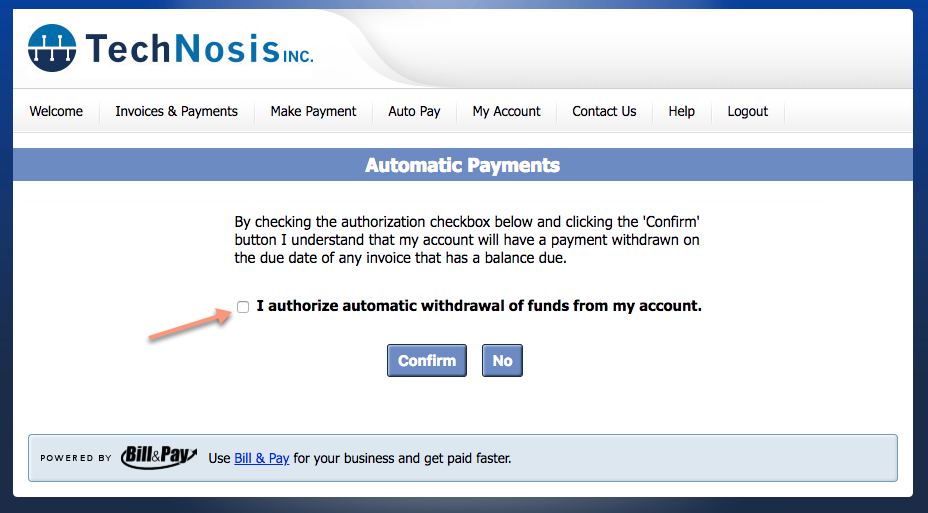 Confirm the authorization by checking the box, then clicking "Confirm".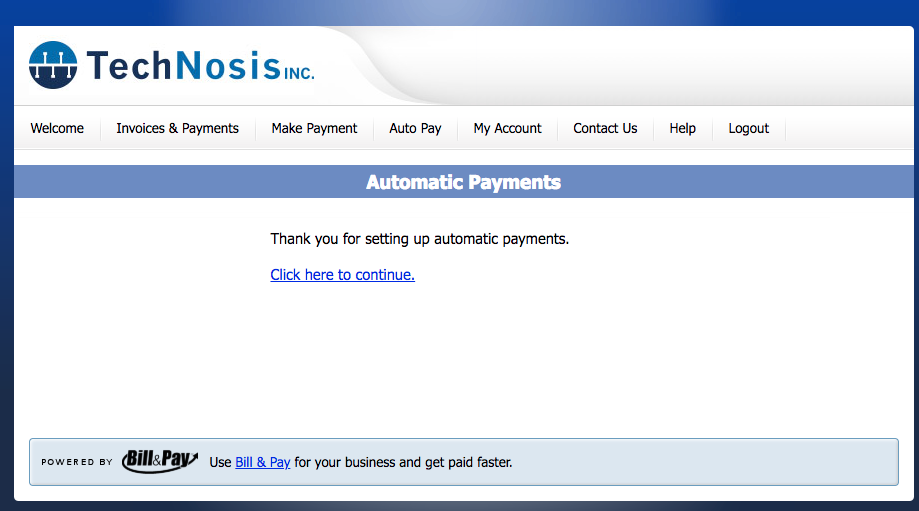 Printed PDF Form Method
You can also print this form: https://www.billandpay.com/business/ach_auth_form.pdf, fill it out, then fax, or scan and email it back to us at sales@technosis.biz and we will enter the information in for you from that form.

Once AutoPay is set up, invoices generated will have the discount added.  Payment occurs automatically 10 days from the invoice date.

The other really nice thing about AutoPay is that we order your product at the same time we send you your invoice. This not only saves you time and money, you also get your product quicker.

---
---