Editing Selective Sync for Autotask Workplace
Autotask Workplace allows you to select which folders you want to have downloaded locally on your computer as well as in the cloud. To save space, you should aim to only sync the folders you use on a regular basis. 

To access the selective sync settings: 

1. Right click the Workplace lock icon on your taskbar and select "Preferences"

Mac:


Windows: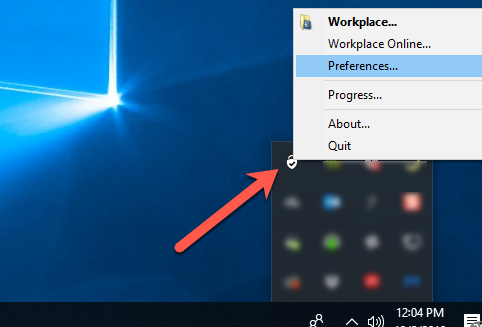 2. Navigate to the "Workplace Sync" Menu

Mac: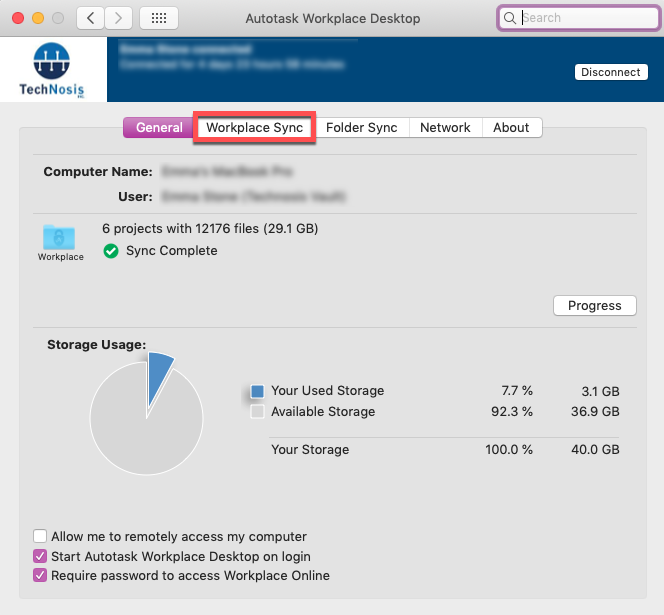 Windows: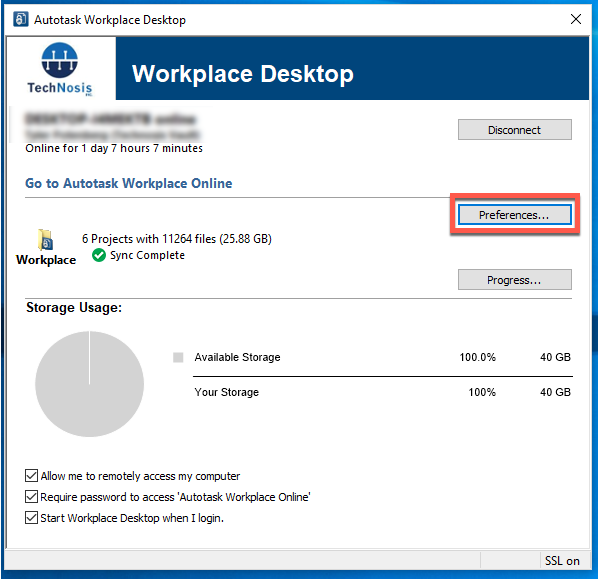 3. On the Workplace Sync menu, click to highlight the project you wish to edit, then click "Edit Selective Sync"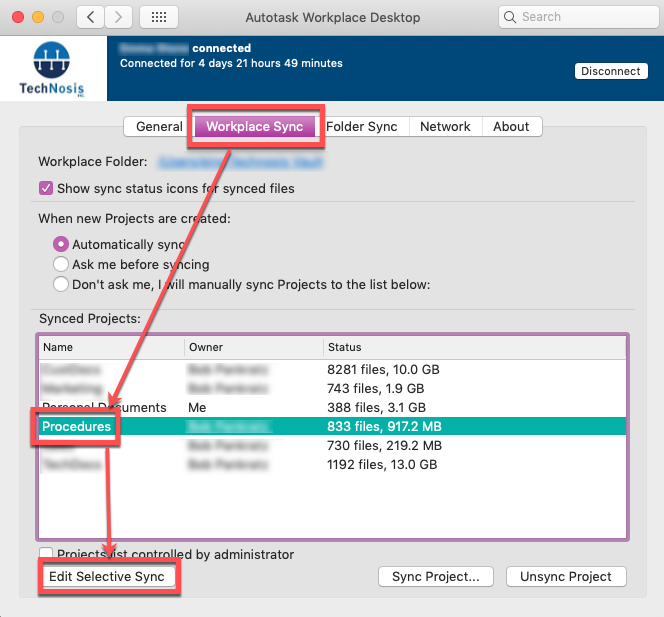 4. Select the folders you want downloaded to your local computer and deselect the ones you don't use regularly, then press OK.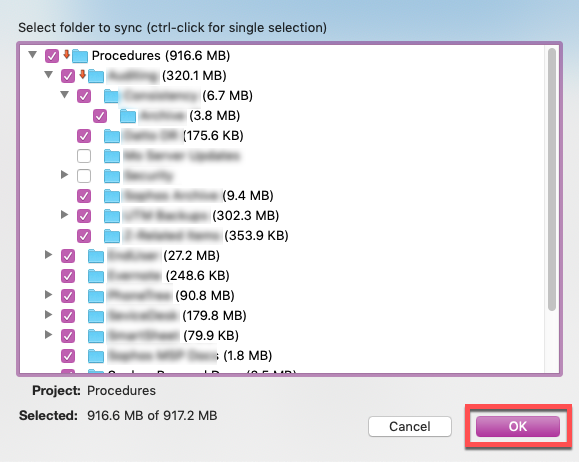 Your computer will now only sync the folders indicated. 
---
---