Changing Advanced Display Properties to Improve Performance on Older Computers
Changing Advanced Display Properties to Improve Performance on Older Computers
As computers age out the display performance, can suffer making the computer feel old and slow. You can regain some of the performance of the computer by disabling most of the "Eye Candy" that is meant to make the computer more usable. While this is a compromise to the user experience we feel it's better to have a Computer that is Fast versus a computer that is Painfully Slow to use but Pretty.
To Implement this change in windows 10 forward do the following:
Load the Run Box by either click "Start > Run" in the windows interface or pressing WindowsKey+R
Type "sysdm.cpl" in the open field and click OK.

When the system Properties window appears click "Advanced"

From the Advanced Tab Click "Settings" to get the Performance Options dialog to appear
From the Visual Effect Tab choose "Adjust for best performance to turn everything off and then click custom and re-enable "Show thumbnails instead of icons" and "smooth edges of screen fonts" and finally click "OK" twice to save your changes.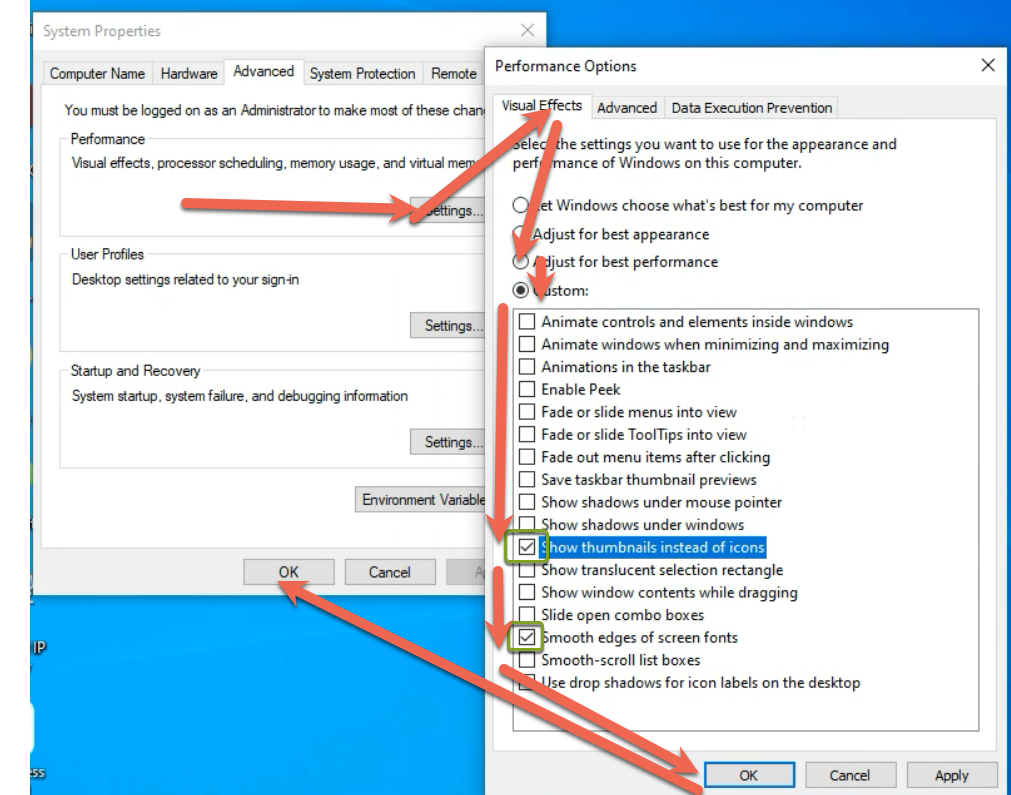 ---
---