How to Connect to a Printer from a Mac
Step 1: Navigate to "Printers and Scanners" from your System Preferences.

Step 2: If the old printers you used to connect to aren't working, you will need to remove them from the list and add them with the correct name. Highlight the printer that isn't working and click the minus sign to delete it from your printer list.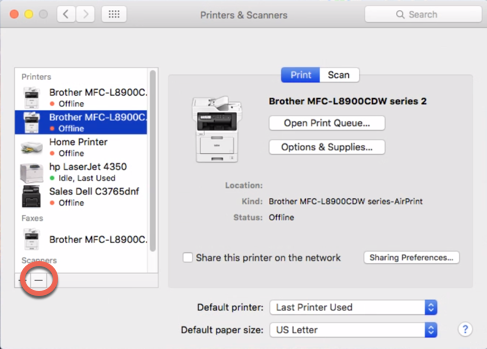 Step 3: Click the plus arrow, then select "Add Printer or Scanner..."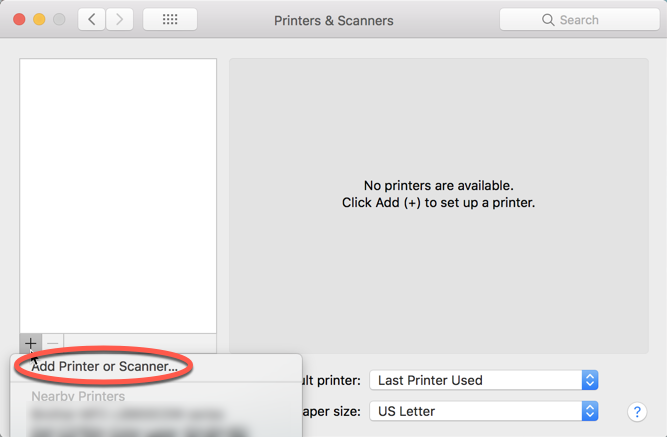 Step 3: Pick the printer you wish to connect to from the list, then use the field next to "Use:" to select the proper printer driver. Do NOT use AirPrint, it will not work.

If the name of the printer does not appear, click "Select Software..." and search for the type of printer in the list. 

For specialized photo copiers the software will often not be present on your mac. If that is the case either download it from the manufacturers website or email support@technosis.biz a request to install the software for you. (Be sure to include the complete make and model of the printer / copier in question)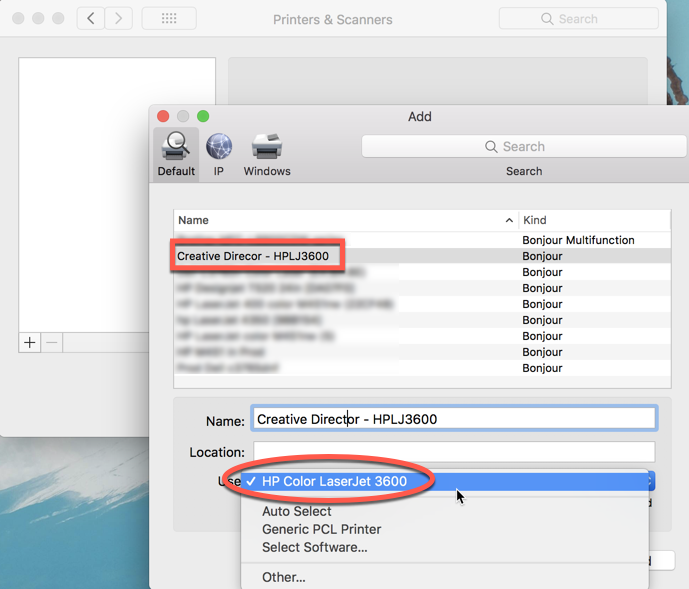 Step 4: You should now be ready to print. 

---
---