Reviewing the Global Email Quarantine on your Sophos XG
 1. Login to your Sophos XG Webadmin console at:
https://portal.yourdomain.com:4443
  (use your enduser admin account, not the default "admin" user to ensure your change audit trail is meaningful)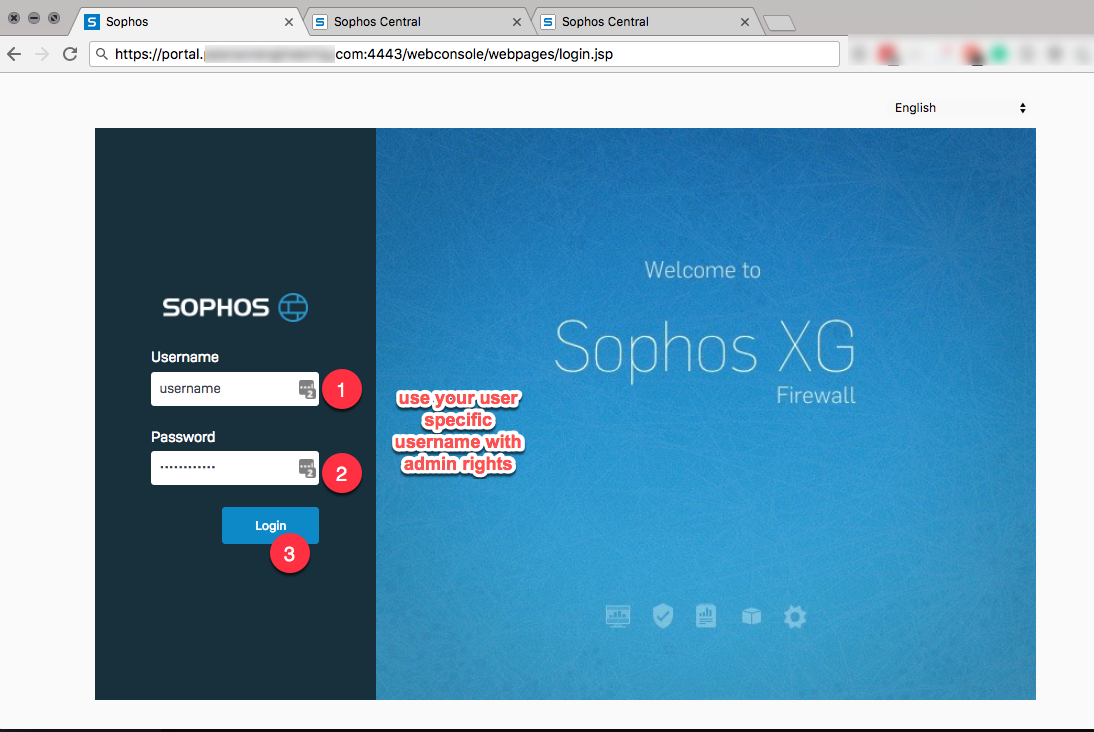 2. To access the email quarantine area:

Click on Protect > Email to access the email section of your Sophos XG Firewall

Select SMTP Quarantine from the top navigation

Use the Sender/Recipient/Subject field to enter your search criteria

Click "Filter" to execute your search.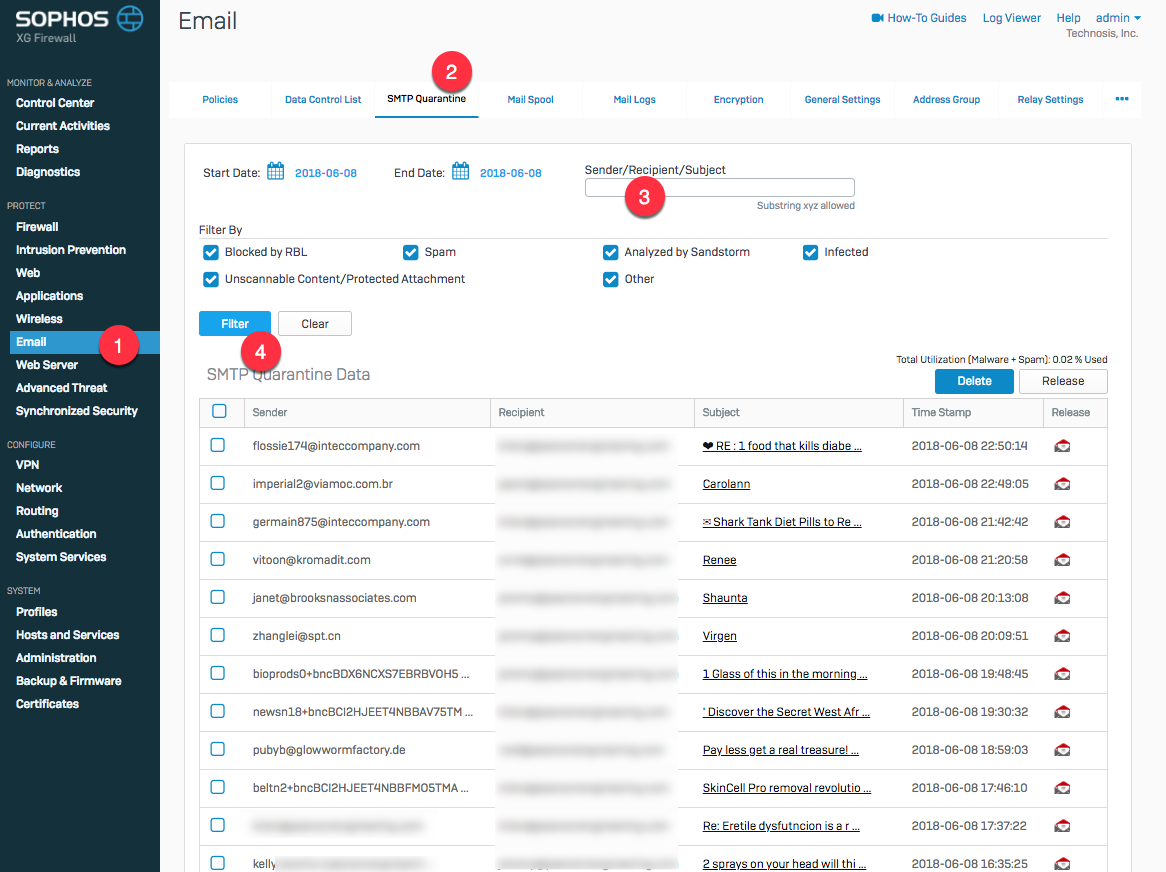 3. The SMTP Quarantine Data section will list all the email in the quarantine. From this list you can Download message to review them; delete them, or release the messages to the users. This is the global quarantine, individual quarantines management is available on a user by user basis via the User portal at
https://portal.customerdomain.com:1443
---
---