Locating the Name of your Computer
The Support Name / Description of your computer can be retrieved from the TechNosis Support icon running on your computer.
The icon can be found in the lower right-hand corner of your screen near the clock and looks as follows:

Depending on your configuration, the icon may be visible or hidden. If it is visible it will show next to the clock as follows: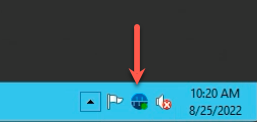 If the icon is hidden, you will need to expose it via the Task Tray Shelf Icon, which will display the shelf of hidden icons. LEFT-CLICK where the arrow points below.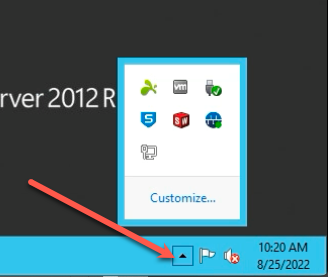 Once you have located the Icon, you may RIGHT-CLICK on it to display your computer name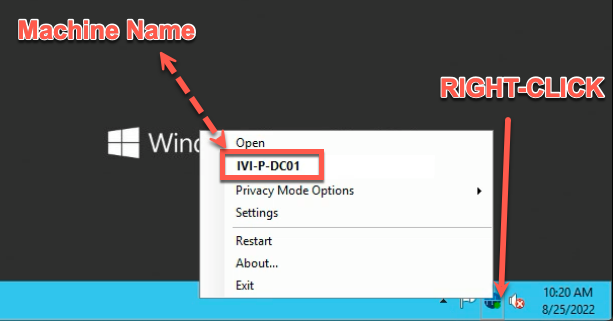 OR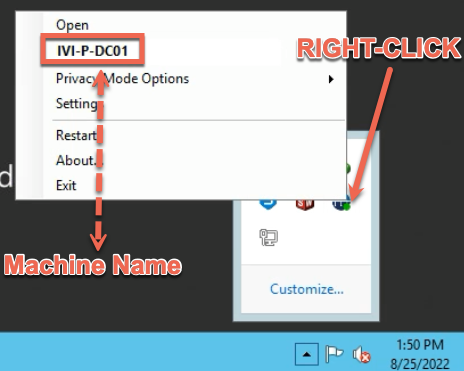 ---
---