Using viewmyfax.com For Access to E-fax Service
Overview
This document explains how to use the viewmyfax.com website for sending and retrieving faxes. Other settings are available there such as changing the destination email for inbound faxes
Log In
Go to the http://viewmyfax.com/ website and enter your credentials as provided by your TechNosis representative.

After logging in, you will be presented with the landing page: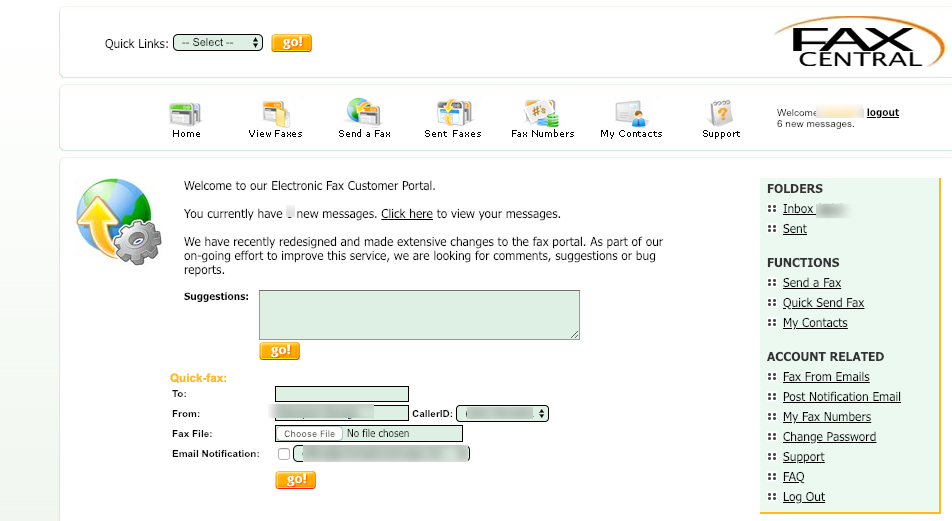 From the landing page, you can do a quick fax by filling out the to number using a ten digit format.  Acceptable file formats include JPG, PDF, Adobe PostScript, Microsoft Word, Excel, CSV, HTML and Plain Text.
Additional Features
If you wish to view existing received or sent faxes, send a fax using the more full-featured format, or change account settings, select the icons at the top of the page for any of those functions, or the links on the right-hand side of the page.
 1.    View Faxes: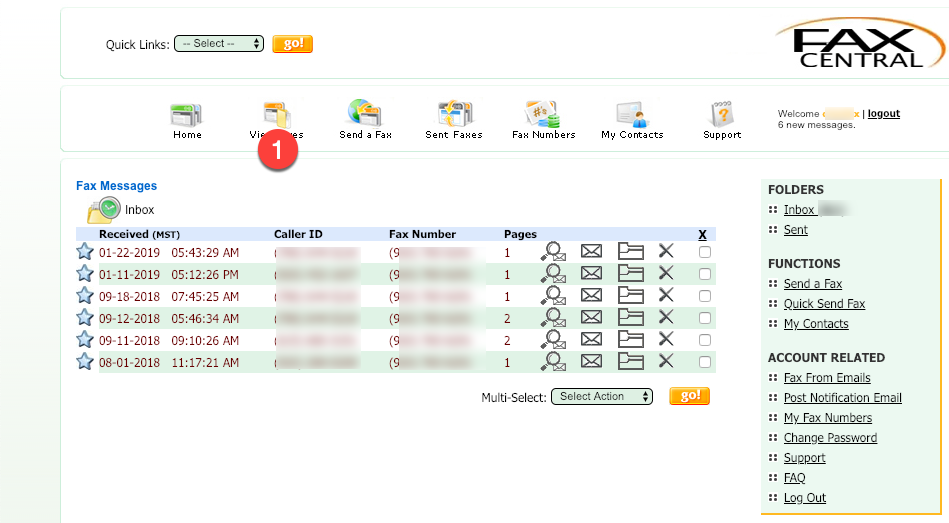 2.    Send Faxes: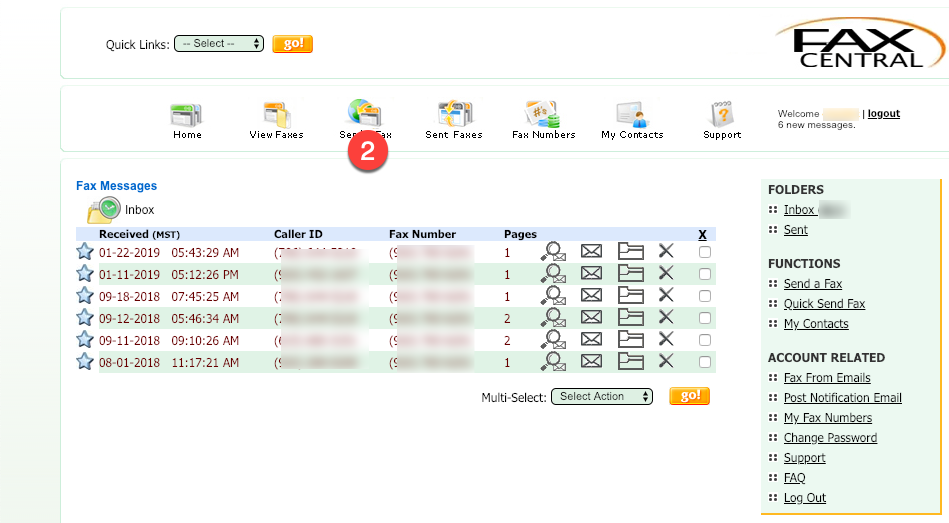 Enter your destination fax number in ten digit format as shown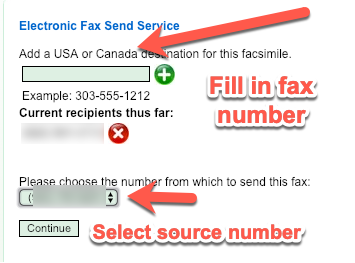 If your account has multiple fax numbers, select the source fax number from the drop down.
Add additional recipients if desired, then select your option to add files to fax.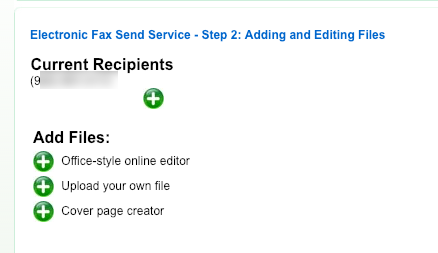 If using the "Upload your own file" option, the following dialog will appear.

After uploading your files, the following dialog will appear to confirm your selections before sending.  Press "Send Fax" to send the fax now, or "Cancel Fax" to abort.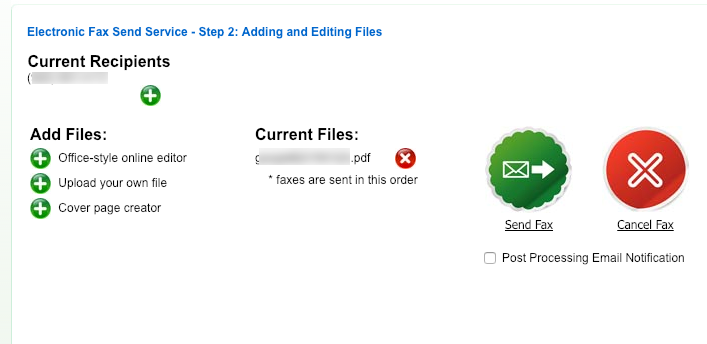 ---
---