How to Manually Make Local Quickbooks Backup
Backing up your Quickbooks company file is essential to protect your financial data from loss or corruption. While Quickbooks has an automated backup feature, it's also important to know how to manually create a backup of your company file. In this guide, we will walk you through the steps to manually make a local Quickbooks backup. This backup can be stored on your computer's hard drive, an external hard drive, or a network-attached storage device (NAS).
1. Open your Quickbooks application and log in to your company file.
2. Switch to Single User Mode by navigating to File -> Switch to Single-user Mode.
3. Go to File -> Back Up Company -> Create Local Backup.

4.If you have not configured backup settings previously, select the option to set up backup settings. (1)
If you have set up backup settings before, choose "Create Local Backup." (2)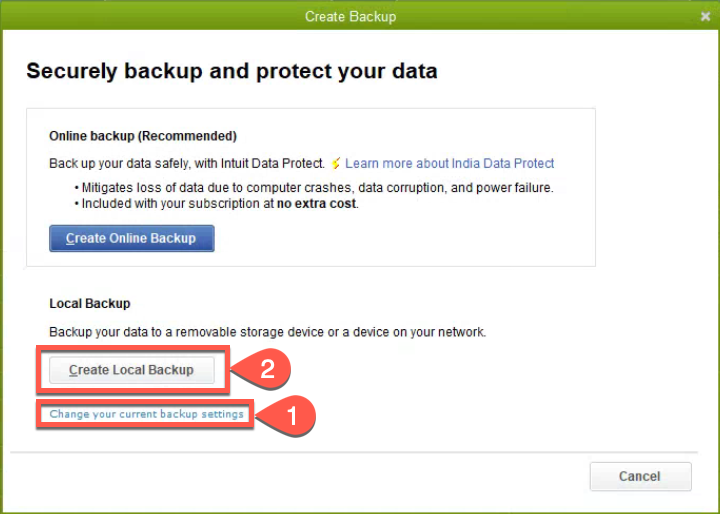 5.
1. Select the location where you want to save your backup file. You can choose to save it on your computer's C: drive, an external hard drive, or a network-attached storage (NAS)
2. IF you want to limit saved backups for storage enable this feature (Not Necommended)
3. Verify this is checked
4. Always do "Complete Verification," it will repair any corrupt data.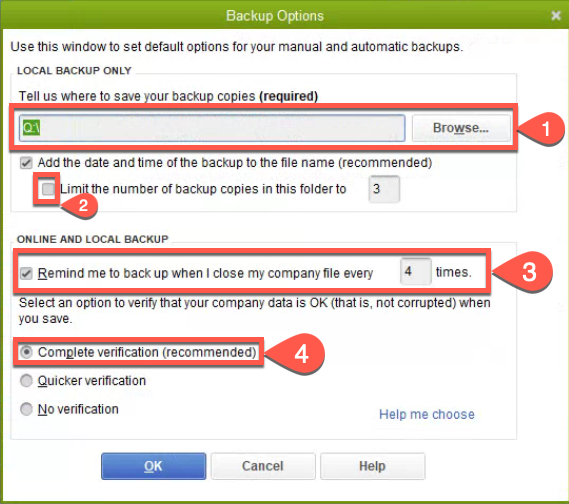 6.
1. Select if making a 1-time backup (recommended to do after every payroll period)
2. Use if setting up a recurring backup
7.IF scheduling - fill out following information(Location being same as for one-time backups)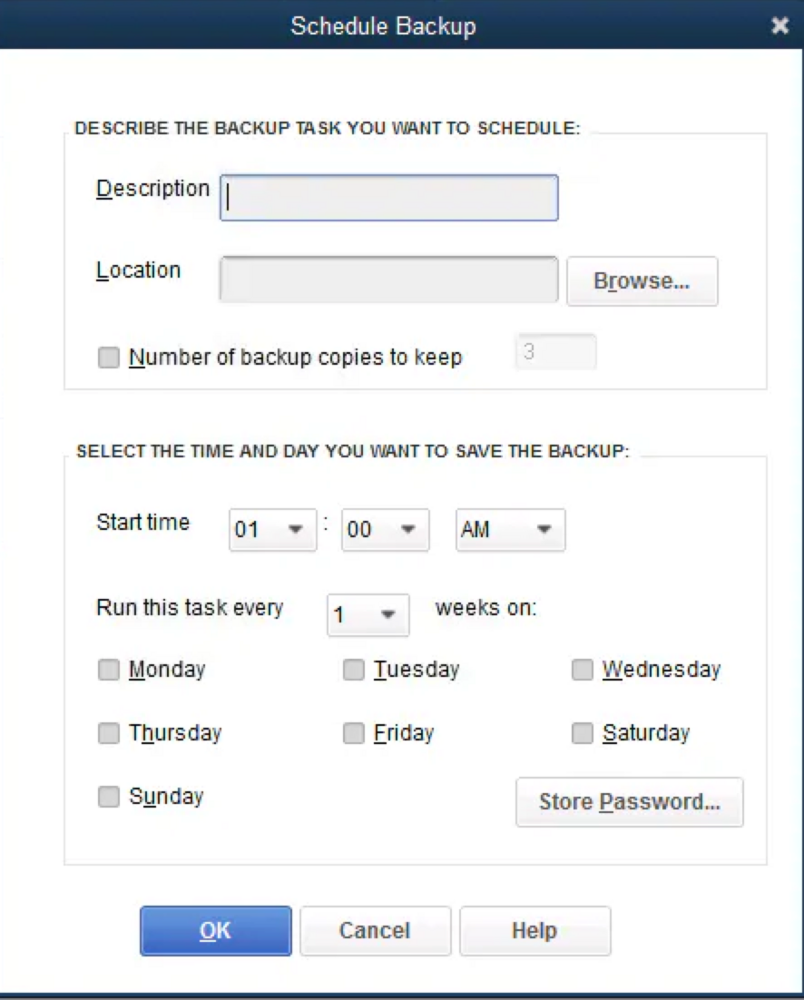 8.
1. Verify Save location
2. Press "Save"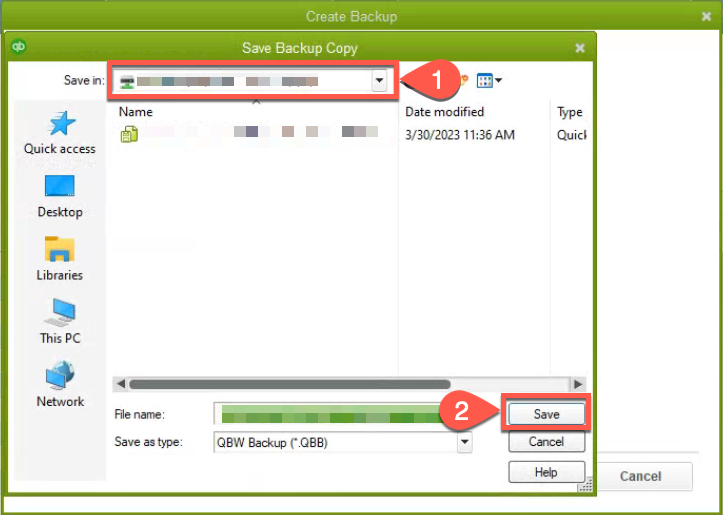 ---
---