TechNosis Support Portal Introduction
Submit, manage, and view support tickets conveniently through the web





Account Setup

Once your TechNosis Support Portal account has been activated, you will receive an email with a link, your username (which should be your email,) and a temporary password.

After you log in for the first time, you may change the password to something easier to remember by hovering over your name in the top right and selecting "Change Password."


You can bookmark http://support.technosis.biz for easy future access to the portal.

Submitting a Ticket

There are several buttons that open a new ticket window right from the main dashboard.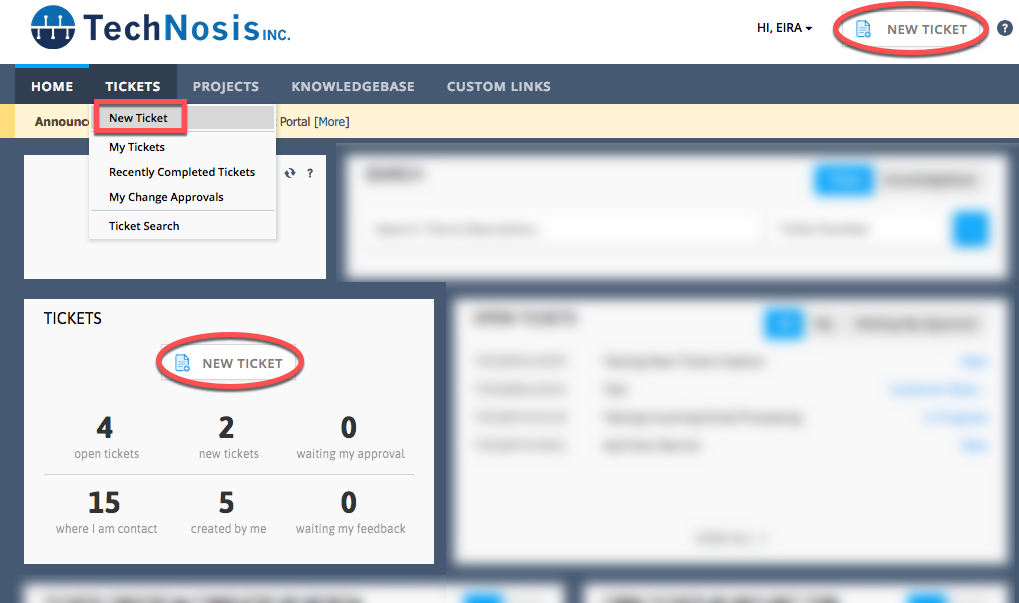 All of these buttons will bring up the "New Ticket" window.

Choose the request type most relevant to your issue, or pick "General Request" if you aren't sure. Request types include additional information fields to speed up common requests. 
Give your ticket a title (think "subject line" in an email.)
Add the body text of your message in the Description field. 
Fill in any relevant follow up questions or additional information.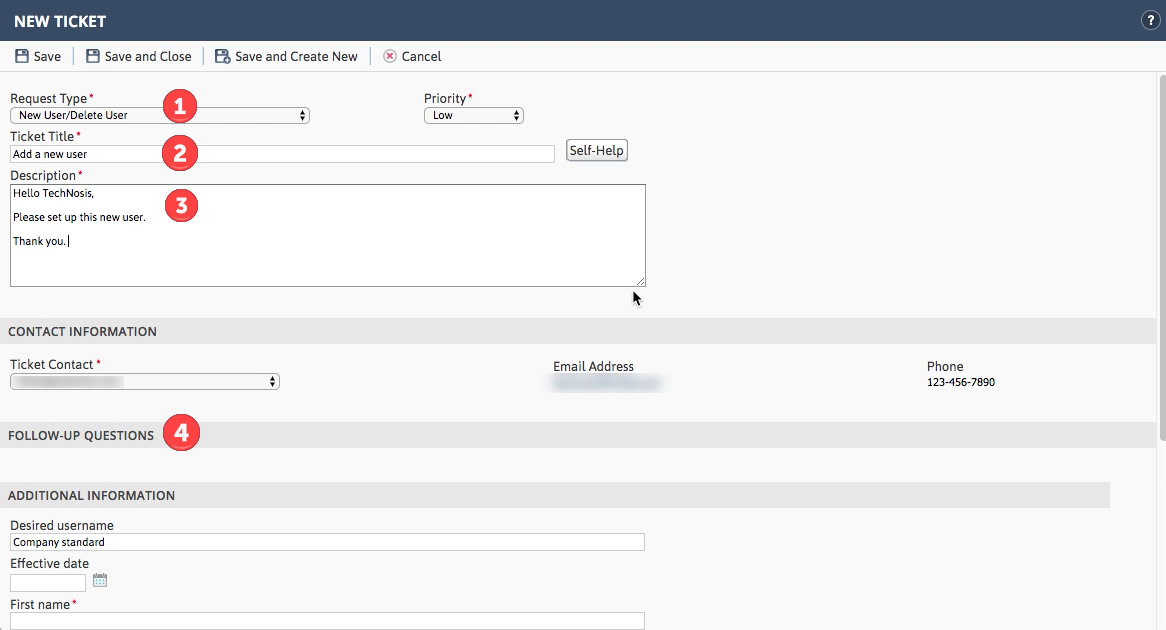 Once you hit "Save," your ticket will be sent.

Managing Tickets

The Home dashboard gives you information about your active tickets at a glance, and the "My Open Tickets" section provides a list for easy access to each issue.

You can search for both active and closed tickets from the "Search" field on the home page.

To view an open ticket, simply click it in the list.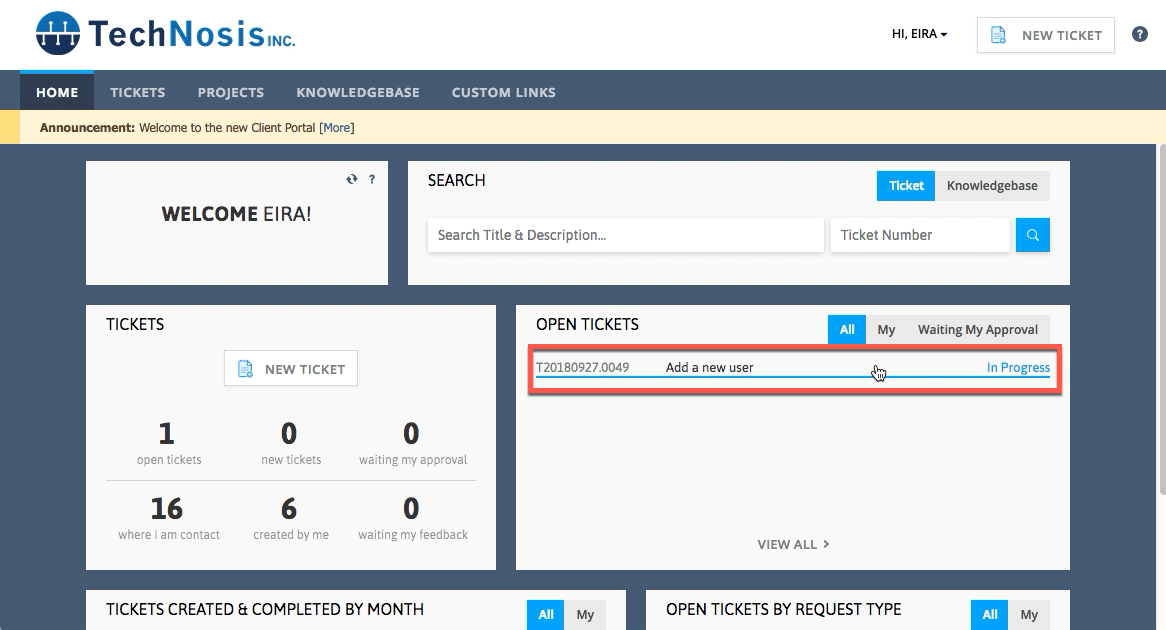 The ticket will pop up in a new window with the details you entered, as well as any additional details or responses that have been added by the Technician. If your ticket does not appear when you click on it, make sure your popup-blocker is turned off for the support portal site.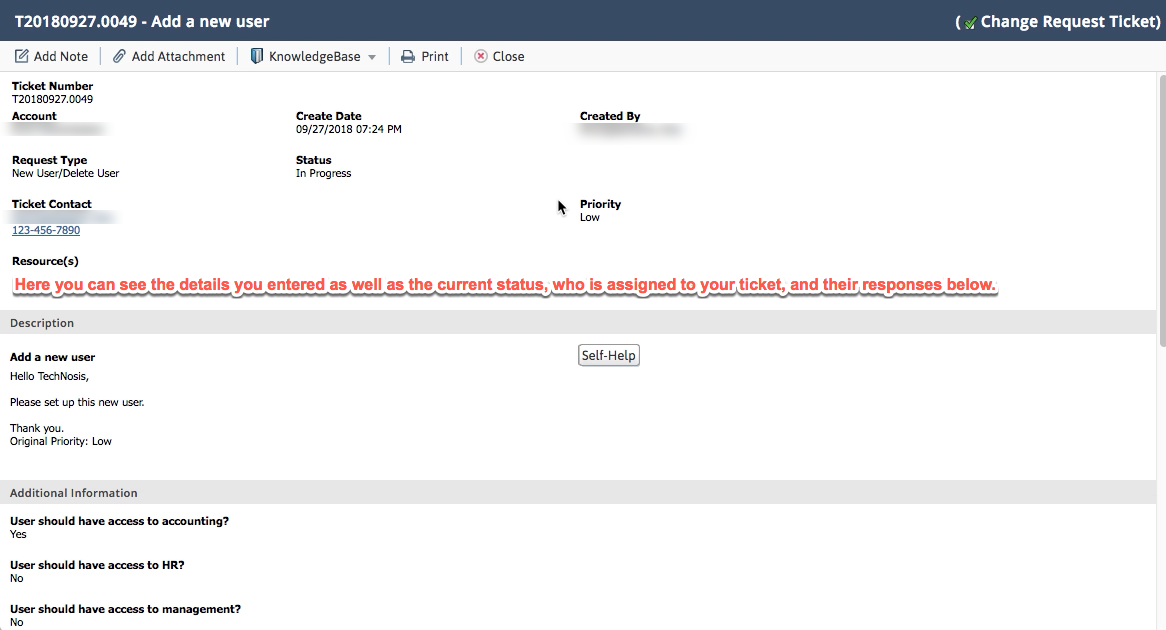 The most recent response will be under the ticket information. To respond, click "Add Note" in the top left.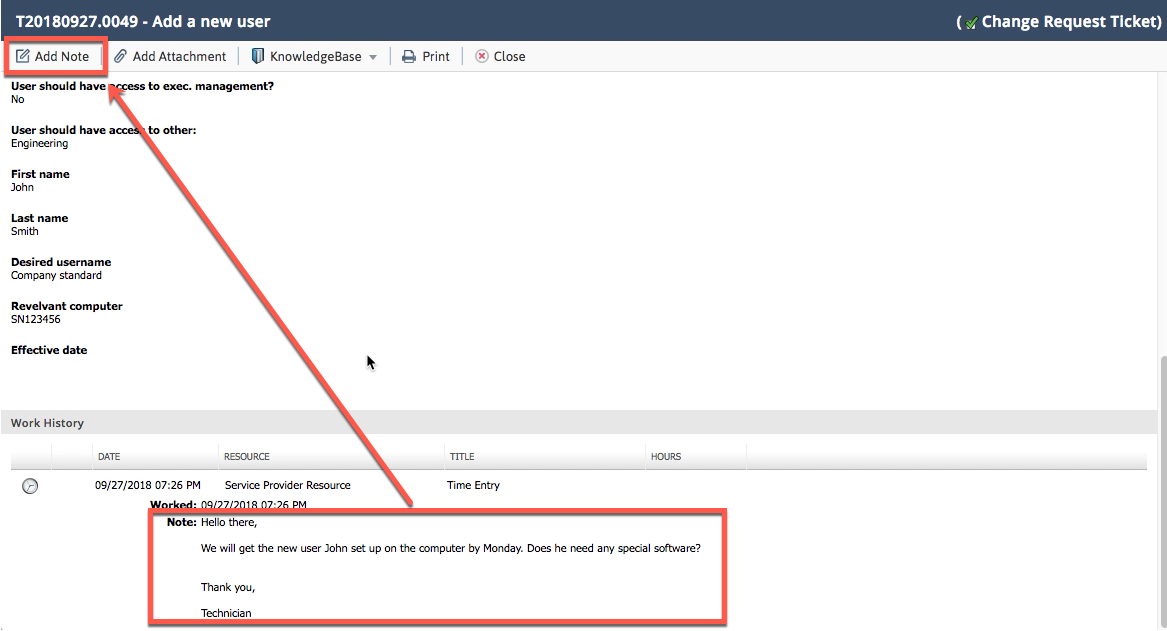 The ticket response field will allow you to add additional comments or CC other emails onto the ticket.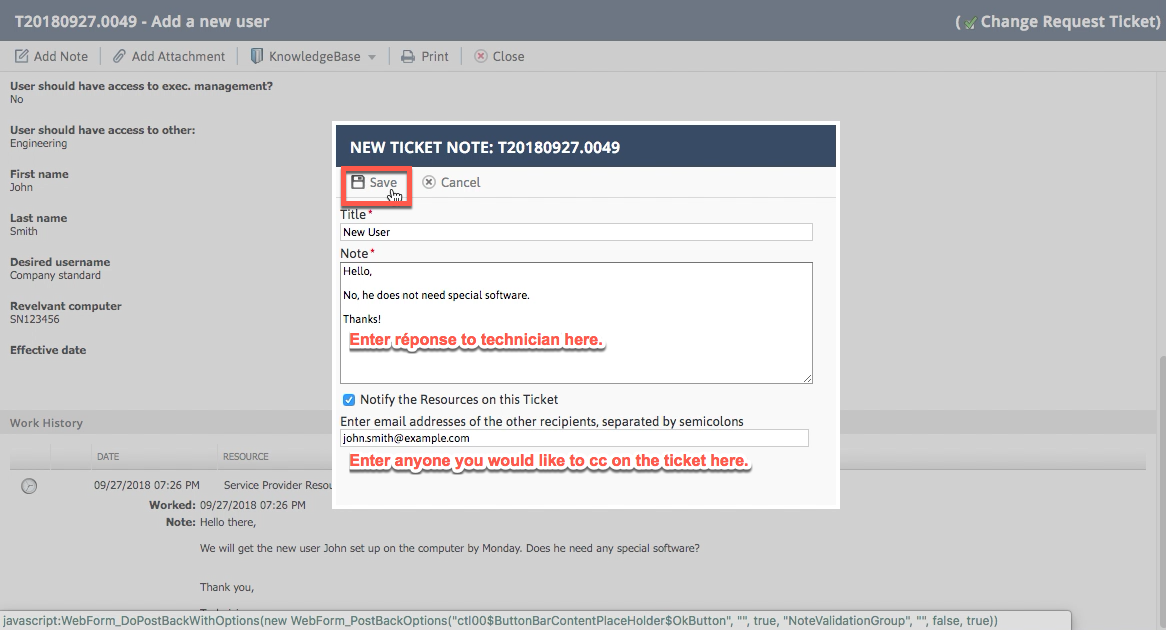 You can still submit tickets by emailing support@technosis.biz and view them from within the portal as well. 

---
---