Support Portal for Managers
The manager security level allows you to view and manage tickets for everyone in your organization, view information about computers associated with your organization, and add new users to the support portal. 

Ticket Management

On the home tab info boxes, you can toggle between graphics about your tickets or all tickets submitted for your organization.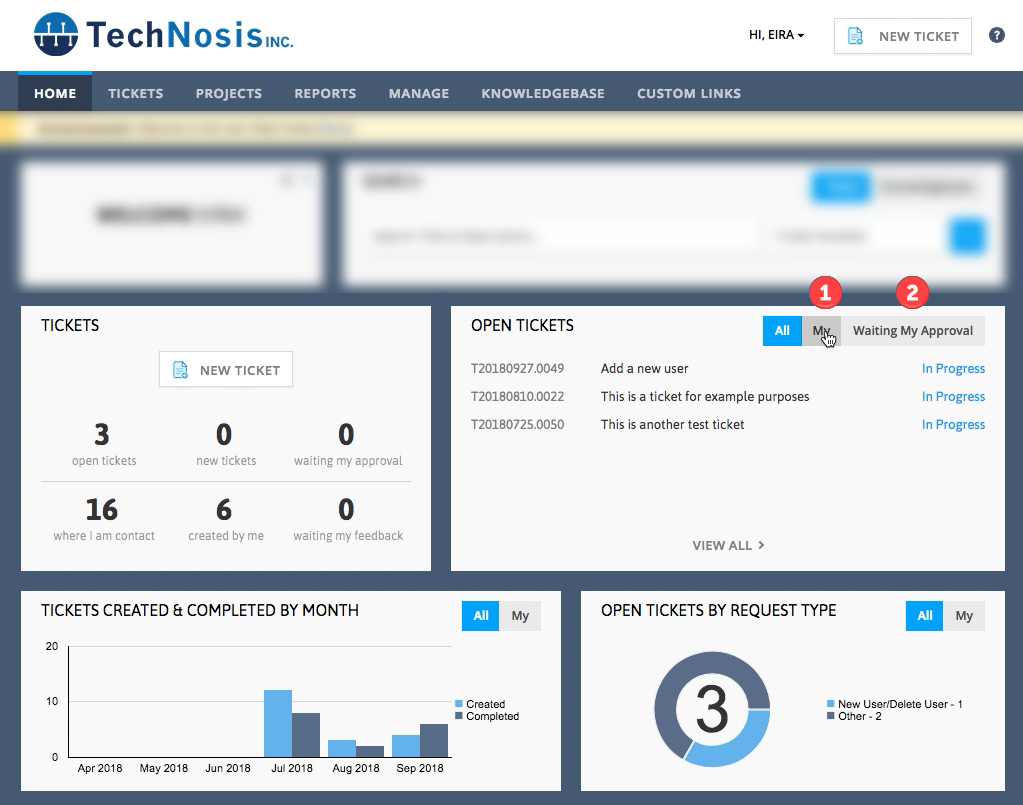 On the "Reports" tab, you can generate an exportable report with details of all tickets created in a date range you specify. Select the details you want included in the report and hit "Generate," then "Export" or "Print" to save or print it.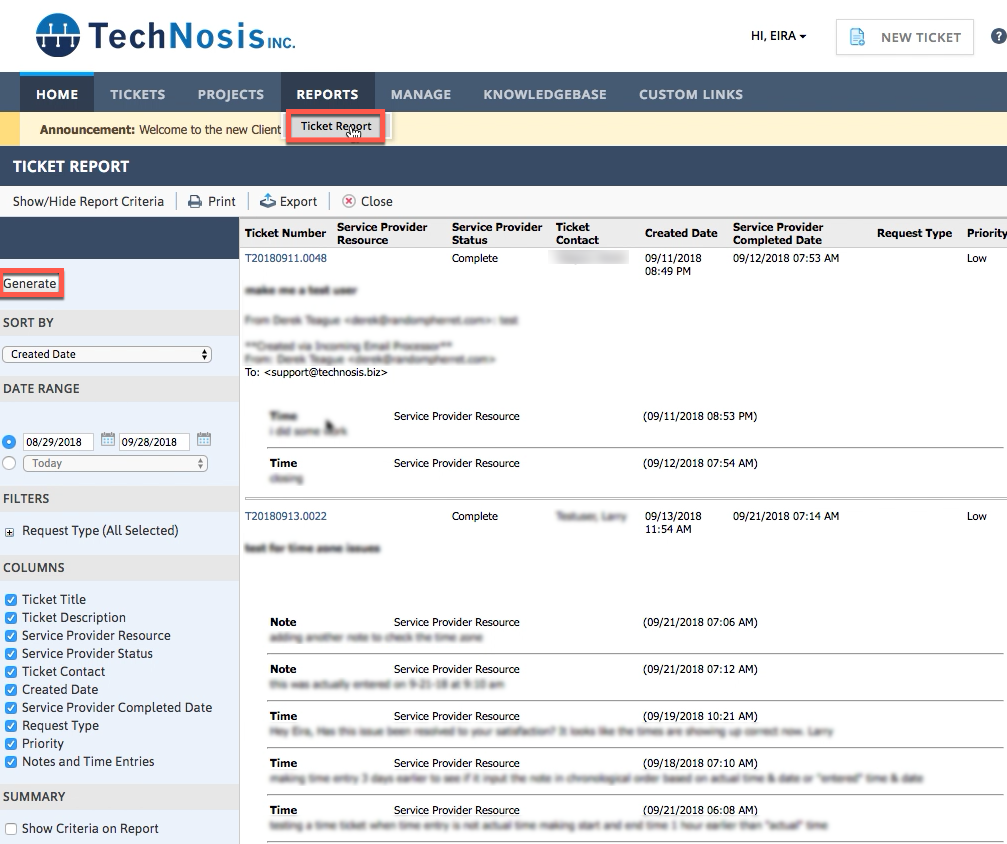 User Management

Under the "Manage" -> "Users" tab, you can view a list of all users associated with your organization as well as their security level, tickets, contact information, and last login time. You can also create a new user from this page.


To create a new user, the only required information is first name, last name, and email, though phone number is useful for support calls.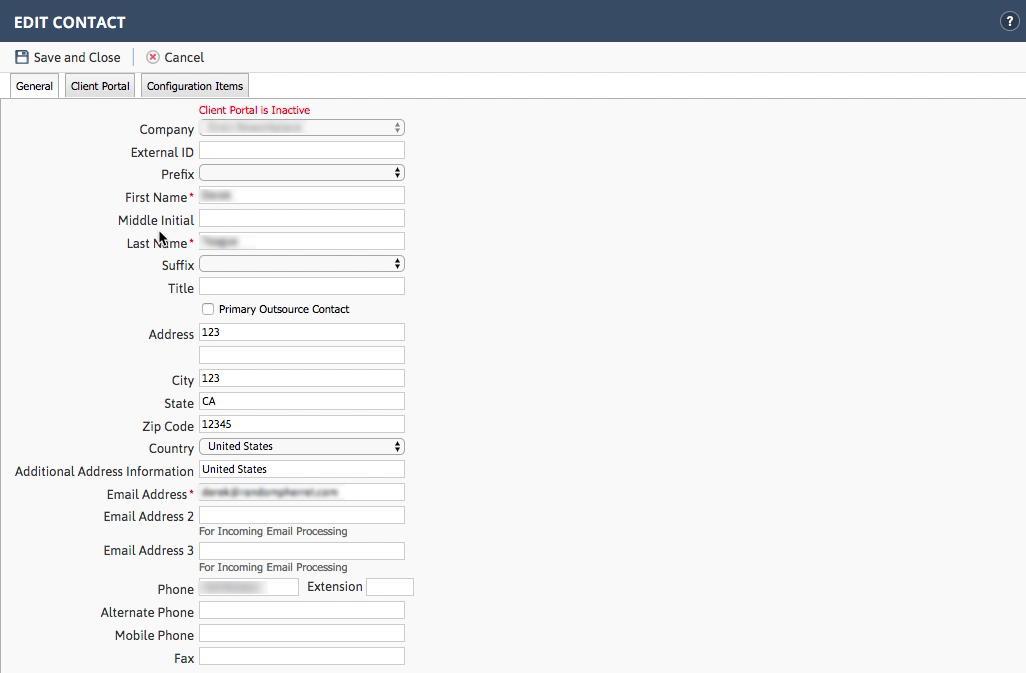 To activate the portal for a new or existing user, select the "Client Portal" tab and check the box next to "Activate Client Portal." Username should always be the user's email and the security level should always be set to either Client Manager or Client User.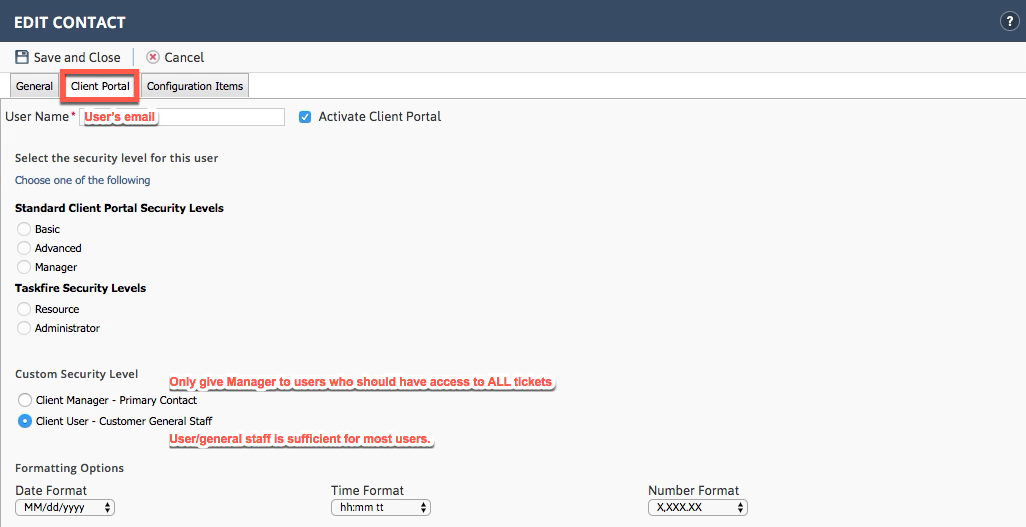 Machine Management

Under the "Manage" -> "Configuration Items" tab, you can view a list of all computers with TechNosis remote management software installed. You can export this list from this screen, or change which columns are displayed by clicking the column chooser. 


To change the information displayed in this view, click to highlight a column and use the arrows to move it under "Available" (not displayed) or "Selected" (displayed.)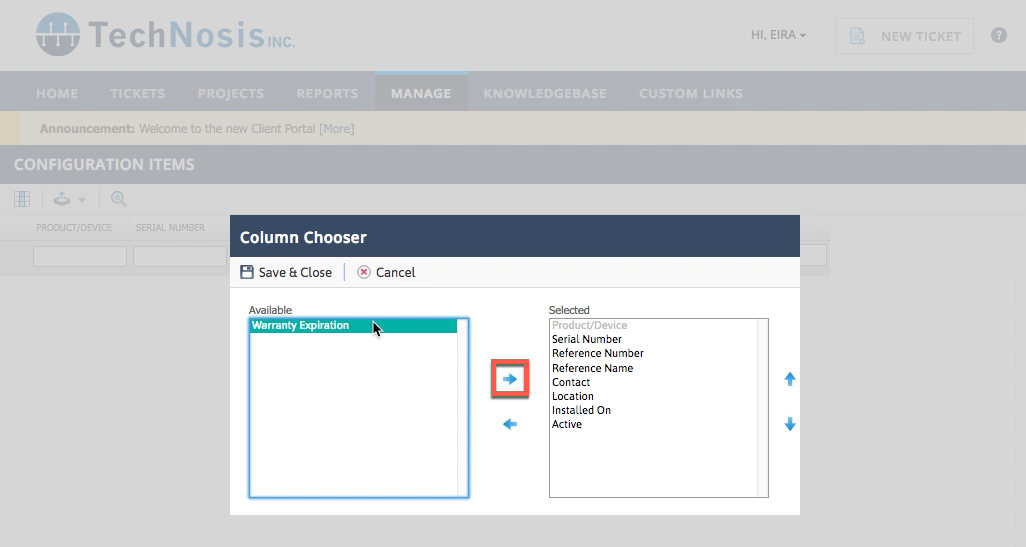 ---
---